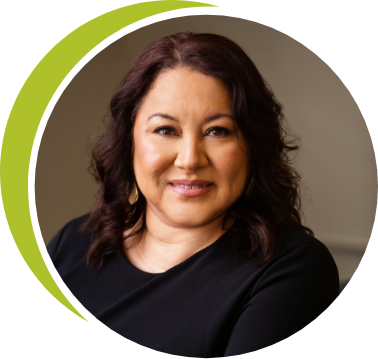 Roberta is a first-generation immigrant to the United States. She was born in a small town in Northern Mexico where she grew up and attended public schools. At the age of 20, she immigrated to the United States and settled in Jacksonville, where she began her college studies. In keeping with her great love of U.S. government and history, she obtained her B.A. degree from the University of North Florida with a major in Political Science and a Minor in American History. Having obtained her undergraduate degree "with great distinction," she naturally progressed on to law school, graduating from Florida Coastal School of Law with her Juris Doctorate degree in 2002.
Roberta began her legal career as an Assistant State Attorney for the Third Judicial Circuit of Florida. During her 13 years of service as a prosecutor, Roberta handled cases that ranged from simple felonies to complex homicides. She served as Chief Assistant to the State Attorney for her last five years, where in addition to handling a heavy caseload, she supervised the day-to-day activities of attorneys, legal assistants, and other support staff.
In January 2016 Roberta struck out on her own, opening Getzan Law Firm. Her practice consisted of real estate, probate, immigration, and criminal defense. After two years of practicing solo, she accepted the opportunity to join the team at Morgan Law Center as an associate attorney. In January 2022 Roberta went into partnership with Teresa Morgan, changing the name of their practice to Morgan & Getzan. Roberta focuses her practice on estate planning, probate and trust administration, and elder law.
Roberta is married to Robert Getzan, and they have two adult children, Bobby and Madison, both of whom were raised and educated in Columbia County.